I am now back from an amazing trip to Japan on the Kimono and fabric trail.

Although rare,  Kimono houses weaving or painting silk can still be found. I was able to gain further insight into the Yuzen hand painted process as well as hand weaving for both Obi and Kimono.  Eye-wateringly expensive, these pieces are often recreations of Noh Costumes or wedding kimonos: as much the practice of cultural restoration as creation of wearable pieces.
Yuzen – outlined with rice paste and hand painted individual panels on silk.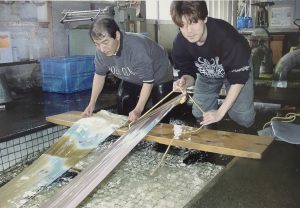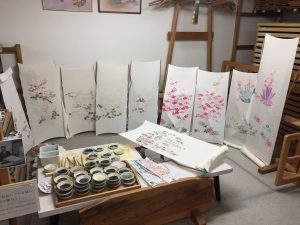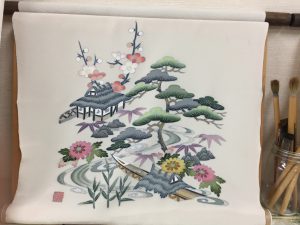 Hand Weaving – using silk and golden thread on hand looms.